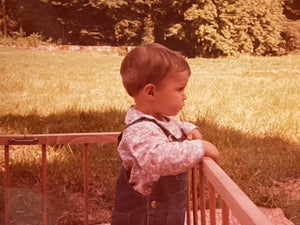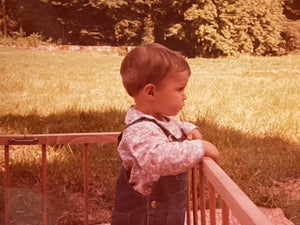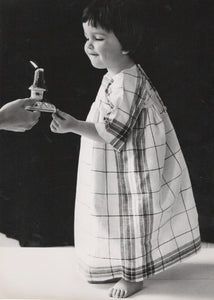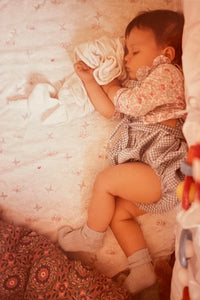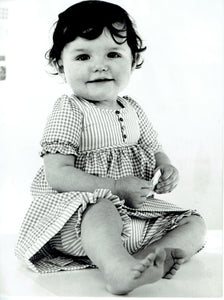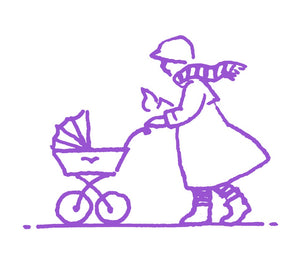 A style
Petit Faune is a story of family and passion. It starts in a timeless style, a taste for materials and colors, from a dress worn as a child to knitwear made by a grandmother. Petit Faune has been passed down from one generation to the next since 1970.
Timeless
The idea started from the desire to make clothes suitable for children in order to avoid making adult miniature clothes. A baby has its own morphology and movements.
The famous petal collar, for example, stems from the observation that babies have little neck. Widening the collar allows the baby's neck to stand out.
Our history
Selected Fabrics, Colors
Our identity is defined in a choice of adapted cuts, in a selection of fabrics and colors rarely used in children fashion.
You will find, for example, black for newborns associated with ecru, taupe, almond green, pottery ocher, etc.
and Panoplies
As in Haute Couture, a toddler's outfit is seen as a whole, as a panoply and no longer as individual pieces.
The fame of Petit Faune also comes from the many innovative ideas that have appeared over the years and which have made us timeless.
Mon amour de grand-mère with my brother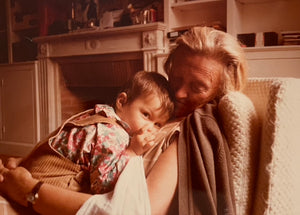 At the merry-go-round in Petit Faune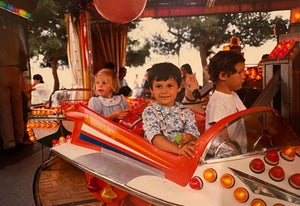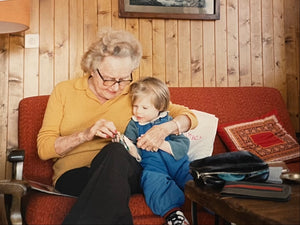 "
Petit Faune is a real family story since my brother, Philippe, and I were Petit Faune children from socks to hats. Today it is with great enthusiasm that I relaunch this great adventure!

"
Sustainable development
Since the beginning of our history, sustainability has been part of our values. We are proud to see Petit Faune outfits and patterns passed down from generation to generation.
We want to maintain and develop this sustainability within each of our projects. From the detail of the realization of a reusable screw-in perfume bottle, to more ambitious projects such as a line of adaptable and modular furniture according to the age of the child.
We systematically look for ambitious long-term solutions in order to better preserve our environment and we favor local partners with the same desire.
The sustainability of Petit Faune is based on the high quality of our materials and their availability, which are mostly renewable, but also on the innovation that is at the heart of our uniqueness.